Business & Commercial Storage
Stock cluttering up your premises? Need a distribution hub? Want somewhere to archive your paperwork? Big Yellow offers business storage that's secure, flexible and affordable at 76 locations around the UK - including Bristol, Birmingham, Edinburgh, Cardiff and London.
Flexible Storage
Storing with Big Yellow is like having extra business premises around the corner. We have individual storage space ranging from 10 sq ft to 5000 sq ft. You choose which storage room size suits you best and how long you need storage. And if you suddenly need more space, or even less space, you can change room size whenever you like and without penalty. Store your equipment, documentation or extra office furniture from as little as seven days or as long as you like and there are no long term commitments or complicated leases to sign.
Parking is free and all our stores are conveniently located with main road access. You can drive your vehicle right up to our large loading bays and we are open seven days a week.
Get a quote
Secure Storage
Our storage buildings are modern, purpose built, clean and light and security is our number one priority. Every storage room is individually alarmed and monitored from reception. Every customer has their own PIN code to access the storage areas, plus we have staff on site seven days a week, 24 hr digital CCTV, perimeter fencing and electronic coded gates.
All of our buildings are equipped with smoke detectors and fire alarms.
Helpful Business Storage
Storing at Big Yellow is like having an extra pair of hands. We are happy to accept deliveries on your behalf, store them securely and will let you know when they have arrived, so you don't need to hang around waiting. We have free use of trolleys and pallet trucks and can also provide a forklift service.
Affordable Commercial Storage
Storing with Big Yellow makes business sense. You pay one price that includes utilities, maintenance and security and unlike traditional warehousing there are no business rates to pay.
Locate your local Big Yellow and get a business storage quote online right now.
Or if you'd like to talk to one our storage space experts, call us on 0800 783 4949.
Get a quote
If you haven't used Big Yellow before...
Find out why we're considered to be the leading storage company in the UK.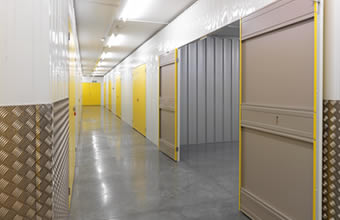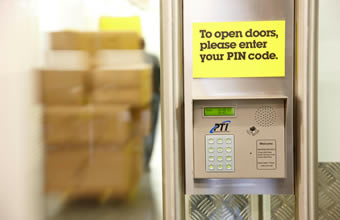 Watch these videos and see how we can help your business.
You need Flash player 8+ and JavaScript enabled to view this video.