Industrial Units to Let
Finding business storage to rent is a major consideration for businesses whether it's for merchandise, stock, industrial equipment or other commercial goods. If you are looking for an industrial unit to rent for your storage requirements, Big Yellow can help.
We can save you up to 70% on your industrial storage costs. That's because at Big Yellow, unlike with traditional warehousing, there are no business rates, no service charges and no utility charges like lighting and security. There are also no complicated leases or long term contracts to sign.
Industrial units to let at Big Yellow means you pay just one, all inclusive price and we look after everything else.
Tailor-Made Storage Space
No two businesses are the same, which is why we can also tailor-make storage space to match your exact space requirements. This means you will only pay for the space you need. Our storage units, range from 50 sq ft up to 500 sq ft - perfect as either light industrial units for small businesses or large-scale commercial solutions for enterprises.
Request a quote online or call us on 0800 783 4949 to find out more.
Big Yellow have 76 stores around the UK. They are conveniently located with main road access, large car parks and large loading bays which means you can drive vehicles right up to the storage buildings. We also provide a forklift service and free use of pallet trucks and trolleys.
Get a quote
Secure Industrial units
Security is our number one priority. Our purpose built, modern buildings have staff on site seven days a week, 24 hr digital CCTV, perimeter fencing and coded electronic gates, PIN code access to the storage areas and every industrial unit is individually alarmed. Smoke detectors and fire alarms are also fitted in all of our buildings.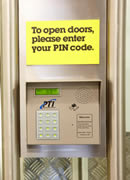 Helpful storage
Storing with Big Yellow is like having an extra pair of hands. We can accept deliveries on your behalf, store them securely and then contact you when they have arrived.
Find your local Big Yellow and get a quote today for an industrial unit.
Or if you'd like to talk to one our storage experts, call us on 0800 783 4949.
Get a quote
If you haven't used Big Yellow before...
Find out why we're considered to be the leading storage company in the UK.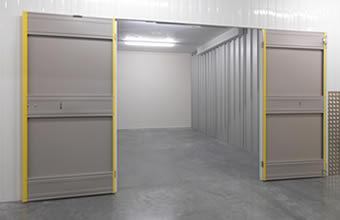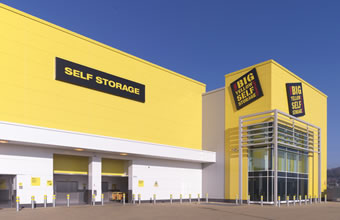 Watch these videos and see how we can help your business.
You need Flash player 8+ and JavaScript enabled to view this video.