We can help move your stuff as well as store it
Need help moving your possessions, to and from our store?
Big Yellow can make it easy for you. We can recommend removal companies, give you £50 credit towards van hire, 10% of the cost of hiring a van from Sixt or even help you find the best cab fares in your area.
Got a question?


Removal Companies
With so many removal companies around, we know it can be hard to decide which one to trust with your treasured possessions.
That's why every Big Yellow store works closely with a small number of trusted companies they can recommend to customers. We constantly monitor feedback our customers give us about these companies, to make sure we're always working with the best operators. We'll be happy to arrange a removal company or a man-with-van for you when you get a quote from us.

10% off Sixt Van Hire
Want to move your stuff yourself? Need a bigger car or van to do that? We can help.
Big Yellow have partnered with Sixt to offer you discounted rates on van and car hire. With a huge range of car and van sizes to choose from, you can rent from as little as one day or for as long as you need. To take advantage of your 10% Big Yellow discount, just click here to reserve your vehicle online.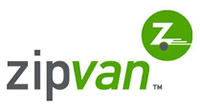 Join Zipvan for £19.50 and get 2 hours free driving credit (that's £22)!
Take advantage of Zipvan's great benefits for Big Yellow customers:
Get 24/7 access to vans across London, Bristol, Cambridge and Oxford.
Hire by the hour or by the day from as little as £10 per hour.
Rates include insurance, Congestion Charge and up to 60 miles free fuel per day.
Unlimited number of van hires during your year membership.
To get this offer click the link below the link below and enter the code: YELLOW15 when registering.
£50 off Van Hire
We'll refund you up to £50 towards the cost of your van rental.
Hire a self drive van to help you move your stuff, and we'll refund you up to £50.
This offer applies to 35 sq ft rooms or above and when you stay minimum stay of 12 weeks.
Maximum credit is £50 per account and the discount applies to move-in only.
For full terms and conditions click here.

Find and compare mini-cab services
We have a partnered with minicabit so you can compare cheap taxi prices from mini-cab companies across 30 UK cities.
Book a mini-cab online to save you time, effort & money!