Why choose Big Yellow?
As the UK's favourite self storage company, we know a number of things are important to you when choosing self storage. And we've worked hard to tick all those boxes.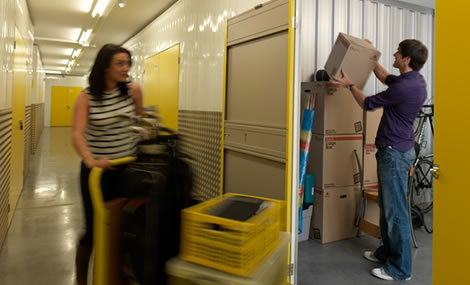 Got a question?


Security
Security is our number one priority – and we have invested hugely in it. All Big Yellow stores are in prominent, well lit locations with:
Every storage room is individually alarmed (only Big Yellow provides this in the UK)
Staff on site seven days a week
Secure perimeter fencing, electronic coded gates and intruder alarms so only staff or customers are on the premises
PIN code access restricting access to the storage areas to customers only
Digital CCTV covering all the main access points to the storage area, constantly monitored by day then throughout the night by an external security company
The latest smoke and fire detection monitoring systems
Well lit car parks.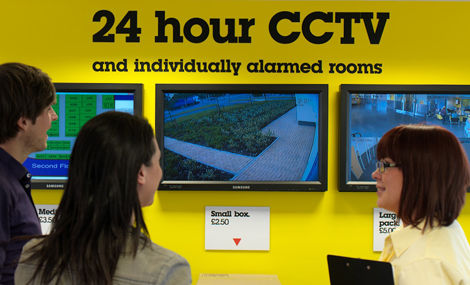 Service
Our people are an important part of what makes us different. Big Yellow staff are:
Friendly, professional and well trained – helping you choose the right space so you only pay for what you need
Helpful – happily taking deliveries for you, letting you know when they have arrived and storing them securely (whether it's something you've bought online or stock if you are a business customer)
Understanding – our customers need space for all sorts of reasons including moving, divorce, inheritance or downsizing.
All Big Yellow stores are also modern, clean, bright and purpose built with:
Wide corridors, large lifts and free use of trolleys and pallet trucks
Plenty of car parking space and large loading bays
Access to a forklift if you need it.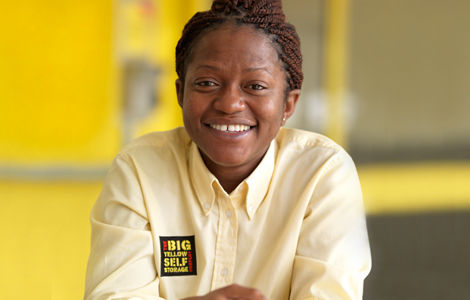 Price
We will always welcome you to Big Yellow with our latest introductory offer, there's no long term commitment (your minimum stay with us is only 7 days) and we pride ourselves in providing great rates throughout your stay. In fact, we offer a Price Promise. If you can find a cheaper self storage quote but you'd rather come to Big Yellow, tell us and we'll match that price.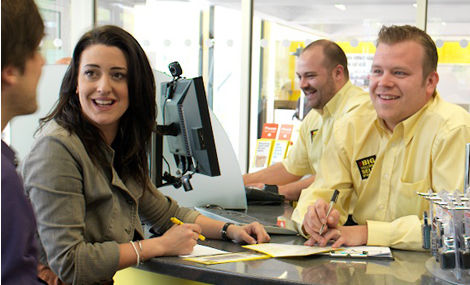 Location
Big Yellow has 89 nationwide stores in easily found, highly prominent areas – normally just off the main roads.